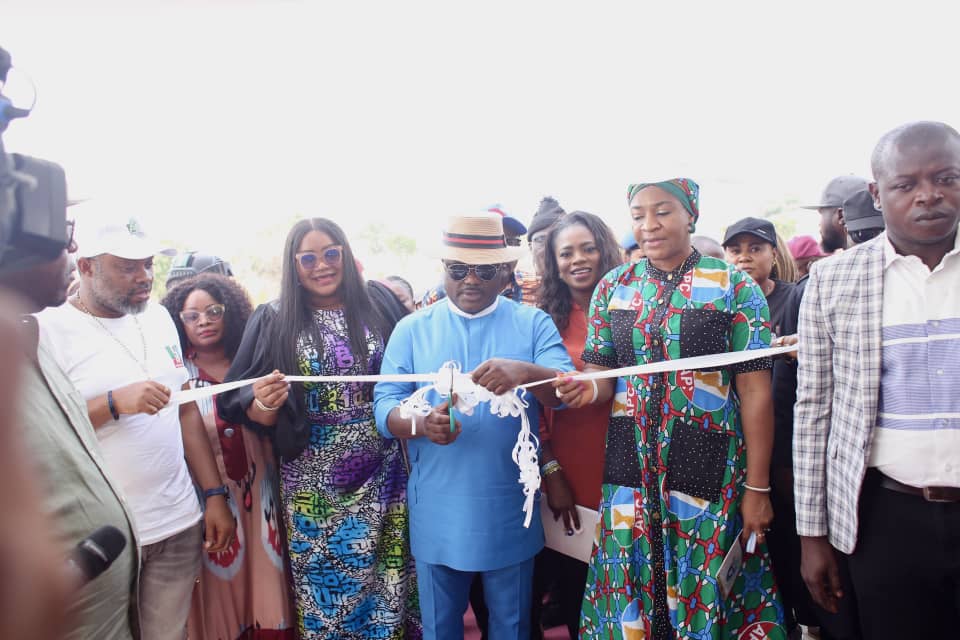 Zipline: Cross River begins first drone medical deliveries in Southern Nigeria
Cross River has emerged the second state in Nigeria after Kaduna and first in the Southern Part of the country to commence the delivery of medical commodities via drones.
The facility which was commissioned by the Executive Governor of the Cross River State will deliver several medicines and vaccines to over three hundred health facilities thereby removing access challenges within the state.
READ ALSO: BREAKING: Abia PDP Governorship Candidate Dies In Abuja Hospital 
According to the General Manager, Catherine Odiase, Zipline is a mission driven company founded on the belief that every person has the right of access to reliable, high quality healthcare. "We believe that more efficient, effective, and data driven global health supply chains should be anchored on technology such as ours".
Zipline operates the only national scale aerial logistics network in the world, powered by the fastest and most reliable long distance commercial drones deliveries.
The State Governor, Prof Ben Ayade, said a considerable percentage of Nigerians live in remote communities that are almost cut off by bad roads and river bodies. Such challenges make it difficult for people to access medical products in cases of emergency. This has led to patients resorting to self-medication, which could come with dire consequences".
"This is one of the reasons why we committed to partnering with Zipline, a company well versed in the space of medical deliveries to support us meet our primary goal of universal access to healthcare delivery".
The Governor called on the host community of the project to jealously protect the facility.
The Commissioner For Health, Dr Janet Ekpenyong said "The Zipline partnership is a significant step towards ensuring people across the State have access to the care they need, precisely when and where they need it to drive better health outcomes and foster healthier communities".
Prof Ben Ayade, the wife, Dr Linda Ayade, Deputy Governor, Prof Ivara Ejemot Esu and senior serving members of the government cabinet were taken round the facility made up of a fulfillment warehouse, Call Center and flight operational area where the Executive Governor had the chance to launch a drone.