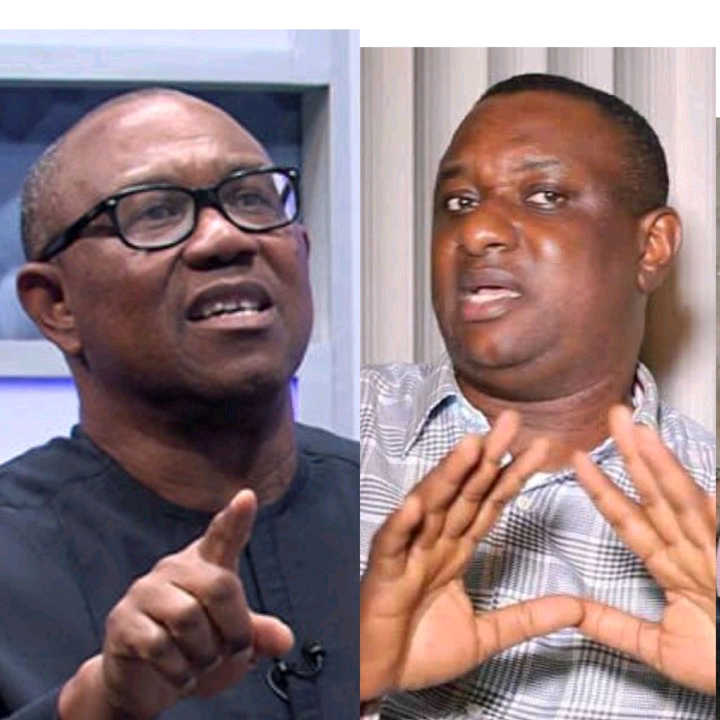 Peter Obi Lawyers Have Called And Assured Me That They Are Only Deceiving Him — Festus Keyamo
Festus Keyamo has said that some of the Lawyers of Peter Obi have called and assured him that they are fooling the Labour Party presidential candidate and Nigerians. 
APC Presidential Campaign Council Spokesperson and Minister of Labor and Employment Festus Keyamo said that Peter Obi's team lawyers have told him that they are merely fooling Nigerians by filing the petition against the President-elect, Bola Tinubu, because they know they have already lost the case.
READ ALSO: VIDEO: Massive love as crowd interrupts Governor Soludo's speech as Peter Obi makes surprise appearance at his anniversary venue 
In an interview with our correspondent, Keyamo said that he is delighted by the Labour Party's petitions and that he tweeted about it a few days ago because he expected the judiciary to unveil certain secrets regarding the Labour Party's charges against Bola Tinubu.
He went on to say that the Labour Party's judicial branch is aware that Peter Obi's accusations are baseless and that the truth would soon out. He went on to claim that several of Obi's own attorneys had contacted to tell him the truth and that they were only continuing working for the Labour Party to line their own pockets.
His words were, "A few of the attorneys that Obi retained have called to assure me that they are just fibbing in order to get their jobs done. A few days ago, I tweeted my delight at the Labour Party's petitions, explaining that I was looking forward to hearing the judgements of their judges and lawlord on the problems we had raised and tried to explain to Nigerians during the elections: that these things were worthless allegations. And please get back to me once a decision has been made. Peter Obi's lawyers are well-versed in the law, and a few of them have even called me to ask questions ".