Ivie Okunbo Biography: Wife Of Olu Of Warri, Tsola Emiko
Ivie Okunbo Biography: Wife Of Olu Of Warri, Tsola Emiko and all you should know  
Ivie Uhunoma Emiko is the wife of King Tsola Emiko, the newly crowned Olu of Warri. She is now Olori Atuwatse III
In 2014, Prince Tsola Emiko married his lovely wife, Mrs Ivie Uhunoma Emiko, in a fascinating wedding ceremony that took place in the United Kingdom.
Ivie Okunbo Children 
Oritsetsemiaye, Oritsetemisan, and Oritsetimeyin Emiko are Ivie's three children.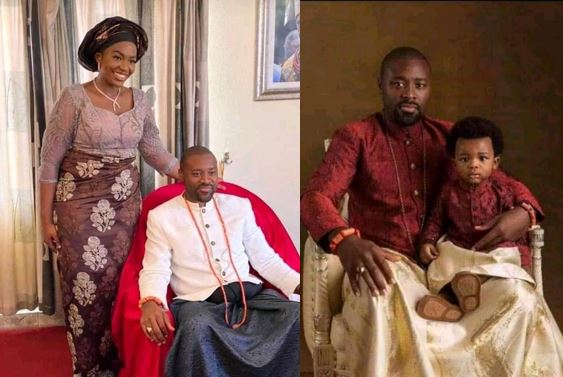 Mrs Ivie Uhunoma Emiko is the daughter of Captain Hosa Idahosa Okunbo(retd), a billionaire businessman, Nigerian business magnate, investor, philanthropist, and trained commercial pilot who died on August 8, 2021.
Her Father's death
Captain Idahosa Wells Okunbo, also known as Captain Hosa, passed away in a London hospital on Sunday morning after a long battle with cancer. He was 63 years old at the time.
Also Read :
Captain Hosa Okunbo Biography, Net Worth, Death, Age, Career, Wiki
 Chioma Ifemeludike Biography, Age, Movies, Husband, Net Worth
Okunbor, whose health had improved dramatically following treatment in London and Germany, was expected to return to Nigeria next week to attend the coronation of his son-in-law, Prince Tsola Emiko, as the 21st Olu of Warri on August 21st — the Olu-designate is married to Okunbor's daughter, Ivie.
The billionaire businessman was said to have kept a positive attitude while waiting to see his beloved son-in-law crowned as the new Ogiame, but that did not happen.
More photos of the beautiful Wife of Olu of Warri, Prince Tsola Emiko:
Olu of Warri Tsola Emiko wife and her Husband
I appreciate you taking the time to read this. Also share it with your friends on social media. It might be of interest to you to also read. Olu Of Warri, Tsola Emiko Biography, Age, Wife, Mother And Net Worth.
Tags: Ivie Okunbo Wedding, Ivie Okunbo, Olu of Warri Tsola Emiko wife