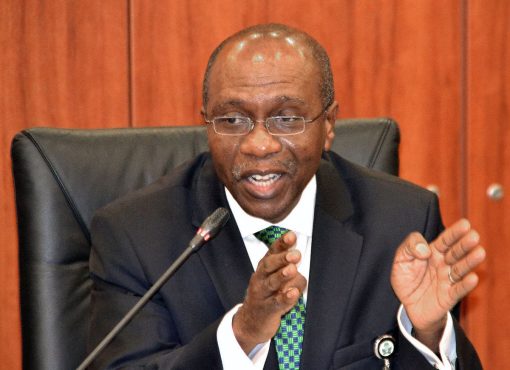 CBN Governor, Godwin Emefiele Secretly Returns To Nigeria
Central Bank of Nigeria Governor, Godwin Emefiele has secretly returned to Nigeria, Newsweekng reports
Godwin Emefiele, Nigeria's embattled Central Bank Governor, quietly returned to the country on Wednesday, according to sources in the apex bank and the presidency.
BREAKING: Federal Government Disowns CBN Governor, Emefiele Over Plan To Redesign Naira
Mr Emefiele has been out of the country for several weeks, fearing arrest by State Security Service (SSS) operatives investigating several allegations against him, including corruption and terrorism financing.
According to a presidency source, the CBN governor received permission from President Muhammadu Buhari for two weeks of leave, which expired on Tuesday.
BREAKING: Buhari sacks CBN Governor Godwin Emefiele
"His holidays finished yesterday, so he has to report to work today," our source said.
It was also learned that Mr. Emefiele intends to leave the country again soon, fearing that the secret police will eventually arrest him amid the ongoing power struggle at the highest levels of the Nigerian government.
EXCLUSIVE: EFCC Uncovers Billions of Naira Cash Stashed in Governor Wike's Houses in Port Harcourt and Abuja
"He is trying to leave within the next few days on the pretence of attending the annual World Economic Forum," our source said.