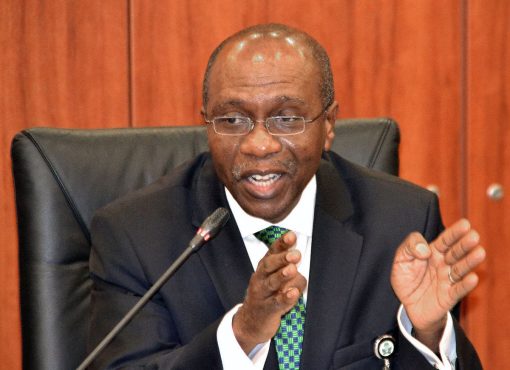 BREAKING: SSS Declares CBN Governor Godwin Emefiele Wanted
SSS has declared CBN Governor Godwin Emefiele wanted, according to human rights lawyer Femi Falana
Newsweekng reports that human rights lawyer Femi Falana has revealed that the CBN governor, Godwin Emefiele, has been quietly declared wanted by the state security service (SSS).
He made this statement during an interview session on Sunday politics, a channels TV programme where he frowned at the recent case against Godwin Emefiele.
READ ALSO:CBN Governor, Godwin Emefiele Secretly Returns To Nigeria
He said the secret police should file a proper charge against Emefiele so that he could enter into defence.
"I can say without fear or contradiction that Mr Godwin Emefiele is not in Nigeria, he hasn't returned to the country because he has been quietly declared wanted by the State Security Service (SSS)''
"This can only happen in a banana republic where the governor of the CBN will be accused of a grave offence of terrorism financing. The details are not stipulated. They are not outlined. These guys play on our collective intelligence because they know we are very forgetful.
You can't raise such a serious allegation against a governor of the CBN and then pretend that nothing has happened.
"Has the government considered the enormous implications of the effect of a wanted governor of the CBN on the economy?
READ ALSO:BREAKING: Federal Government Disowns CBN Governor, Emefiele Over Plan To Redesign Naira
"I expect the SSS to come out with the allegations, and if Mr Emefiele is not going to return to the country, file a charge in the federal high court so that he can get his lawyers and prepare his defense.
Recently, it emerged that the DSS had approached a federal high court in Abuja seeking a warrant to arrest Emefiele over allegations that he was involved in terrorism financing and economic crimes.
J.T. Tsoho, the chief judge, declined the application and held that the secret police did not provide any concrete evidence to substantiate its claims.
There were suggestions that the bid to arrest Emefiele might be political given the impact the redesign of the naira and limit on cash withdrawals might have on vote-buying in the elections.